HOW MANY TIMES DOES YOUR CHILD CALL 'MOMMY' IN ONE DAY?
When I was much younger, I remember my dad used to tease that my siblings and I call out 'mommy' like a million times in one hour. His observation was something I simply laughed off and never gave much thought until now…
Just this past weekend, it suddenly hit me that even though my 3-year old acts like she can never quite get enough of her daddy…
…..going by the number of times she calls out 'mommy' in one day, it is clear that she obviously cannot live without mommy too.
As in, within a short space of time, I can count on her repeatedly going from 'mommy, this' to 'mommy that'. I can be sure that before I sit and catch my breath from one request (or should I say demand?), another will pop out…
'mommy, my sharpener?', 'mommy, my panda! It is upstairs!!!', 'mommy, I want to write', 'mommy, draw it', 'mommy, poopoo', 'mommy, it's under', 'mommy, look!', 'mommy, I want to go outside' 'mommy, it's paining me', 'mommy, come!'. 'mommy, I want…'
Many times though I insist that 'this' or 'that' will be the last request entertained for the day, I still find myself bending over to find that missing crayon. There was even this day she asked me to attach ribbons to her hair. What was both funny and impossible about this request is that she was on low cut. So really, how on earth was I supposed to accomplish this? However, instead of telling her the truth, silly me decided to indulge her by using ridiculously short strands of hair to hold a few ribbons at the very top of her head. Obviously, before she could get through admiring her hair, the ribbons would fall off and she would cry out, 'mommy!!!' This was drama I had to live through for about 3 consecutive days but I'll be the first to say that I, not my daughter, brought it on myself.
Now, there are other times, when my energy level is really low. So I sit her down and tell her, 'Mommy is really tired. Do you want me to faint?' Obviously not understanding what the word faint means, she will repeat, 'mommy is tired' or sometimes when she is in her sweet mode, she will rephrase with, 'sorry mommy, you're tired'. However, whichever phrasing she chooses to go by, what's important is that I will rewarded with a little more time to catch my breath before getting hit by another 'mommy' again.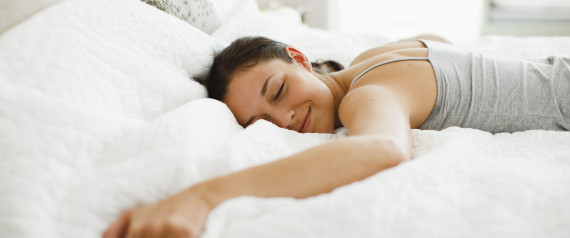 At other times, I ginger her with a 'Don't worry, daddy is coming! You'll show him. Ok?' Then in more recent times, learning from my husband, where applicable, I simply make use of the words 'later' or 'tomorrow' – 'You'll take that sweet later', 'We'll find the pencil tomorrow', 'You'll see panda later', 'You'll play tomorrow'. Surprisingly, for now, this method works well for us, earning me more time inbetween requests.
Where am I going with all this? It's amazing how many times our little ones call out to us in one day, believing that 'with mommy, everything is possible'. But before I complain, I remind myself how even up till now, I still believe my own mother can do anything and everything – 'when nobody finds 'it', mommy will find 'it'', 'when nobody sees 'it', mommy will see 'it'', 'when nobody understands 'how', mommy will show 'how''…
Really, no matter our ages, the expectations we children place on our moms could be pretty overwhelming for them. But it's amazing how again and again, without any prior training, we moms aptly step up to the occasion, making it clear that the moment our children were born (or even conceived), God must have deposited something a little bit more extraordinary inside of us, making us the super women that we are.
With that being said, let me ask you, how many times does your child call out 'mommy' in one day? How do you handle it? Do share with us! We will love to hear from you…
Image courtesy: www.smoothteddy.com, www.muscogeemoms.com, www.huffingtonpost.com, www.theinspiredwoman.org, vine.co, hecticparents.com