Her first offense was that she hadn't been 'sharp' enough to hook a guy after 30 long years, 5 of which had been spent in 'that' university notorious for hosting all the 'good' bachelors.
Then finally, just before she clocked 32, she was able to send out the long 'overdue' invitation cards that got everyone cheering. She too cheered. Not only had she been found by her prince charming, she had also succeeded in getting all those 'well meaning' family and friends off her back. Or so she thought!
Soon after her wedding bell had completed its round, the 'teasing' began. There were the 'knowing' smiles and the insinuating comments – 'You've added weight since the last time I saw you!', 'Just look at your cheeks! They are all out. Is there something I should know?', 'Na wa o! This one that you're always wearing 'boubou' gowns nowadays. *wink* *wink*'- And so, on and on the comments rolled and being far from a fool, she knew they all believed she was pregnant. Or maybe they thought that if she wasn't, their intrusive comments will get her knocked up!
Anyway after three years of waiting, she gave them reason to bombard her home when she announced the arrival of her cute, adorable baby girl.
They all came rejoicing but instead of a simple congratulatory pat on the back, another set of different comments began to roll in – 'All this your 'oyinbo' style! You people had better do 'quick-quick' for the next one', '1-0 in your favour. Next one must 'sha' be a boy o! Don't become an Abigail (A bi girl)'….
Really what was 1-0 and what was their definition of 'quick-quick'? Did any of these ignorant folks realize that for her to have birthed this 'bundle' in her 35th year was ultimately a miracle in itself. Getting pregnant and staying pregnant had been one big struggle that caused her loads and loads of sleepless nights accompanied with inconsolable tears. Despite her hubby's encouragements, she had feared she would never know what it felt like to be a mother.
But God had heard her prayers and today she too was doing what she had seen other women do – holding her own baby to her breast – and to her, that was enough for now.
Eventually, everyone retired home and after giving her one full year to enjoy her new found bliss, they returned and expressed their 'concern' when she had not made the transition back to her 'boubou' gowns. 'What are you waiting for?', they repeatedly asked. In return, she smiled as she concluded that these people were simply just clueless and perhaps nosy. She was sure that if possible, these ones just may have demanded for her white sheets on her wedding night. Yes, they were that 'intrusive'. But, on second thoughts, she couldn't really blame them much considering the fact that there were actually well-meaning intentions behind every intrusion. Intrusions which could be blamed on how society had groomed them to care for any woman who didn't work according to their timetable.
But one day, maybe they will understand that for some couples, getting pregnant is not as simple as A,B,C. One day, maybe they will also understand that not everyone had the financial capacity to raise kids in quick succession.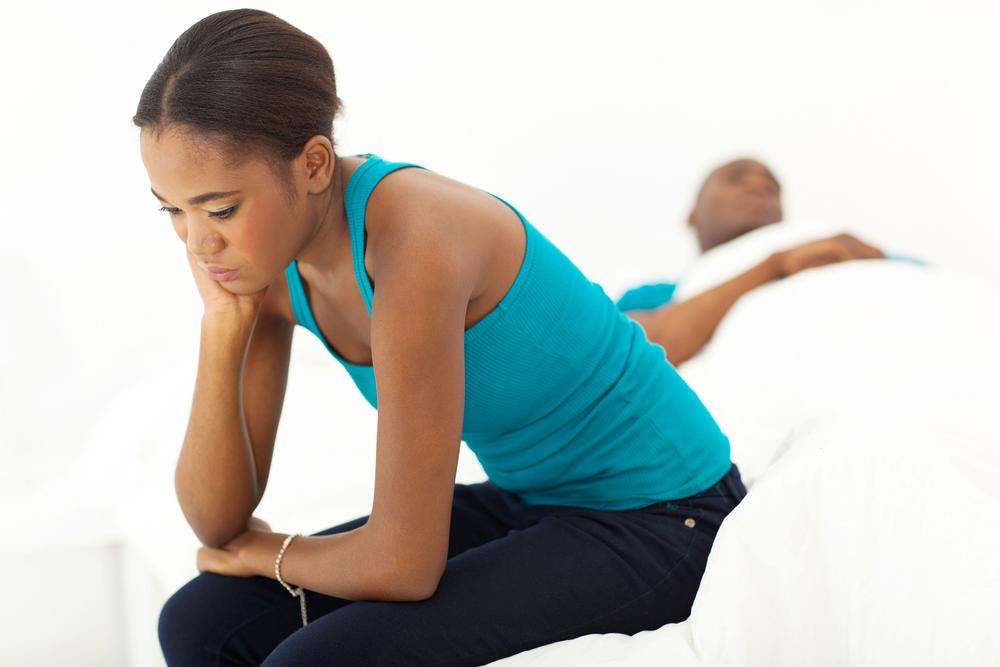 One day, maybe they will discover where and when to draw the line by understanding that repeatedly asking these same obvious questions was actually hurtful.
But until that 'one day', she will continue to accommodate them with smiles.
Then good enough it wasn't long before she again got them off her back as her tummy began taking the much desired shape and size. However, she 'spoilt' the whole show when she added to her list of offenses by introducing a second baby girl to them.
So as they gathered to celebrate her, they once again brought her 'sins' to her attention when they 'jokingly' reminded her that she was still 'owing' them. Also, they didn't forget to 'gently' encourage her not to wait too long before paying these outstanding dues of hers.
What's your own story? Were you blessed with 'no waiting' at all OR Are you one of those who had to wait a while before baby popped out (or have you had to painfully watch a loved one wait)? How did you (or them) face the pressure from society? 
(LIKE OUR POST ON FACEBOOK. SHARE OUR POST ON FACEBOOK AND TWITTER. SHARE YOUR THOUGHTS IN OUR COMMENT BOX BELOW)
Image courtesy: www.dreamstime.com, www.superstock.com, www.bellanaija.com, www.istockphoto.com, elev8.hellobeautiful.com, blackgirllonghair.com, www.calendarpedia.co.uk, hecticparents.com)