When a Mommy feels Useless
He raised his upper torso and tilted his head up, bringing his eyes to meet his target – ME. My eyes danced in delight as I watched my baby reach another milestone.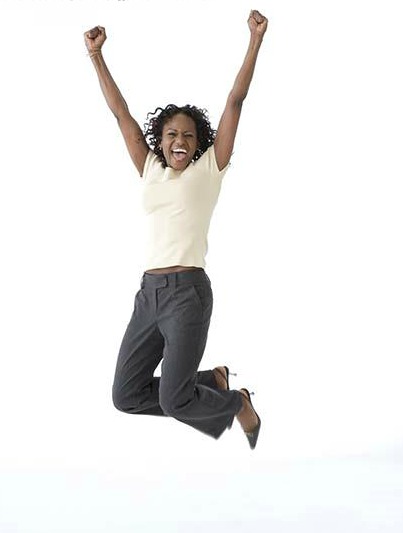 Then lowering his gaze he stretched his hands and wriggled his legs, trying to pull himself forward. Even though this attempt ended up in failure, he tried again. And again. And again. At first his determination seemed to spur him on. But after a few more 'fails', frustration set in and he started crying. So, I had to pick him up.
Now, each new week brought an inch of progress, visible only to my 'mommy' eyes. Let me explain…You see, even though days later my son was not yet actually crawling, I noticed the very tiny bits of developments that led up to that first 'crawl' which was to take place weeks later. For example, I noticed when he went from just stretching out his hand to actually using them. As in, the positioning of his elbows and palms signalled to me that he was getting 'there'. Also, rather than aimless wriggling, the deliberate and timely bend of his knees also confirmed that sooner, rather than later, his 'struggles' will be over.
Still, even though I knew that he would soon get 'there', it was often hard watching him get to that tired point of frustration during his daily tummy time. I wished there was something I could do to fast track his progress. I wished that my encouraging cheers would actually make him jump a level or two and land him right in the middle of the 'crawling' stage of life. I wished that locking my eyes with his will make him move.
Needless to say, none of my wishful thoughts materialized. There was nothing I could do to make him move, save giving him access to that consistent, daily tummy time. Really, after placing him on his tummy, the rest was his to figure out through practice. Acknowledging this fact I, at first, felt useless but with time l realized that I wasn't useless. There was a lot I could do. I could watch, cheer and encourage from the side line. So, that's what I did.
Then finally, it happened. The D-day when he made that first move finally came but allow me to add that the long awaited 'move' was actually a very, very little one. However because I was waiting and watching, ever so closely like a mother hen, I saw it. I caught it. I celebrated it. Yes, I celebrated yet another milestone which only became obvious to the rest of the world about two weeks or so later.
This experience with my baby made me realize that as moms, we sometimes just want to do everything for our children in order to shield them from all the hurts, frustrations and mistakes which life sometimes throws around. However from as early as 2 years old (or even younger in some homes), we wave goodbye to them at the school gate. With time, these goodbyes get more frequent, the children get more independent and we, the parents, are pushed to the side lines as the children get to take on the stage.
However being on the side line is not an indication for us to go into the passive mode or to start feeling useless. There's so much we can do from the side lines. We can watch, cheer and encourage.
Watching – It is only when you watch closely that you would know when trouble is approaching and be able to use wisdom in helping steer the children away from danger or vice versa. Also, when they children know you are keeping a close (but not suffocating) watch, they are likely to think twice before going off course.
Cheering – Even when your children are getting it right, it will mean a lot to them if they know that you are proud of them and cheering them on. Your cheers will go a long way in keeping them in the right track.
Encouraging – Even if your children happen to struggle with moutains, your encouragement is sometimes just what they need to keep at it and eventually overcome.
Dear Moms, do you sometimes feel less useful as your children gain higher levels of independence? Have you tried watching, cheering and encouraging them? Apart from these, what else can we do from the side lines? Do share your experience with us…
Image courtesy: www.dreamstime.com, www.123rf.com, www.babies411.com, www.shutterstock.com, www.blackhealthvillage.com, www.momsncharge.com