WHEN SHOULD ANTENATAL CARE BEGIN?
It's not uncommon for many moms-to-be to wait until they are actually pregnant before visiting their doctor.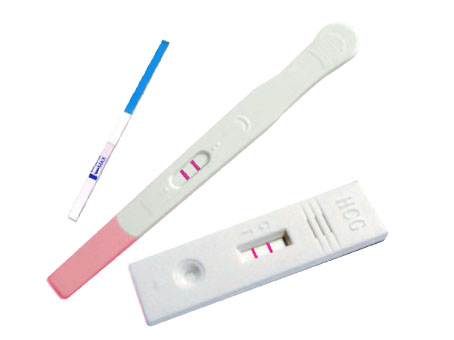 Some even wait till they are about 12 weeks pregnant before seeking any form of antenatal care.
But, do you realize that pregnancy related health care should begin as soon as you and your husband decide you want to begin trying to conceive? Such healthcare is not designed to be elaborate or tasking. It's simply precautionary, ensuring that you make whatever lifestyle, diet or medication changes that is needed for a healthy pregnancy.
For example, do you know that folic acid intake should not begin when you are pregnant? On the contrary, you should start taking your folic acid when trying to conceive and antenatal supplements should not be substituted with 'suupposed' balanced diets because for example, we  in Nigeria, tend to overcook our vegetables.
Do you know that you just might be saving your life or that of your baby's by visiting your doctor before you reach that 12 weeks/13 weeks landmark. This is because there are pregnancy complications which can be detected and aptly handled through early medical examinations. 
Then, addressing those popular pregnancy myths and other nagging questions – Is bending really dangerous during pregnancy? Would sleeping on your tummy during pregnancy hurt your baby? How safe is sex during pregnancy and how soon can sex resume after child birth? What should you do about that fibroid you just discovered during pregnancy?
Also, talking about other issues such as child spacing…what is the ideal? Considering that today's generation of women don't start their families as early as previous generations, is the ideal dependent on the age of the mom?
Now, these and many more questions are what Dr. Ekaidem of St. Ives Specialist Hospital, Ikoyi will be answering in the latest edition of our Mommy Moments magazine. To be precise, he will be addressing a wide range of 'Preconception to Birth' issues. To order your copy, contact us on – 08167432508, eniola201@yahoo.co.uk or mommymomentsng@gmail.com
Other content you will find in our excitement packed new edition include –
HOW MOMMY GOT HER BODY BACK
DEVELOPING SOCIAL SKILLS IN CHILDREN (with Dr. Ayenibiowo, Psychologist at the University of Lagos)
SAVE THAT SMILE (with Dr. Makanjuola of Lagos University Teaching Hospital)
THE DIFFERENT SHADES OF PARENTAL NEGLECT (with. Mrs. Adesina, principal of Corona School Agbara)
DUMP TO CASTLE: 9 ways to get your children organized
THE LUNCH BAG (selecting and packing the ideal bag)
IMMUNIZATION AND ALL YOU NEED TO KNOW (with Dr. Adeniyi, Pediatrician at Lagos University Teaching Hospital)
ALL ABOUT THE NURSING BRA 
We've also included interactive sections…
MOMMIES IN BUSINESS (featuring one of our readers sharing her 'employment to business' experience so far)
WHAT'S ALL THE FUSS ABOUT INTERNATIONAL CURRICULUM (featuring readers and their 'for' and 'against' International and Nigerian curriculum views)
OBEE'S CORNER (with Obehi of Bride2mum)
All these and much more (fashion spread, jokes…) are what you enjoy when you order a copy of your Mommy Moments Magazine. We look forward to hearing from you today….
08167432508, eniola201@yahoo.co.uk, mommymomentsng@gmail.com
(Image courtesy: coretechnology.en.hisupplier.com, www.health.harvard.edu, www.foodrenegade.com)